WE 4 IT Services Java Platform is especially valuable to growing businesses with broad deployment needs, for example, server and desktop applications as well as mobile applications. WE4ITS in collaboration with Java technology for the Enterprise for advantages that apply across virtually all industries and applications, from business process management and enterprise resource planning to supply chain management, sales and service force automation, and office productivity.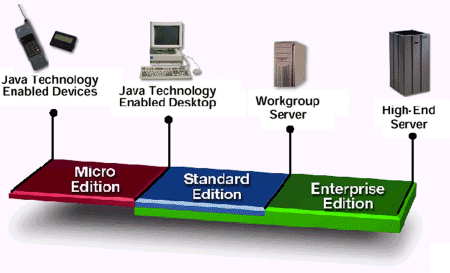 Java is the foundation for virtually every type of networked application and is the global standard for developing and delivering mobile applications, games, Web-based content, and enterprise software.
Java enables you to efficiently develop and deploy exciting new applications and services, allowing you to do more with your applications—from real-time capabilities to high-performance virtual machines.
Java provides a robust, flexible environment for applications running on more than 3 billion devices, including mobile phones, ebook readers, VOIP phones, TVs and TV set-top boxes, Blu-ray Disc players, routers, printers, government ID cards, smart grid meters, MRIs, and kiosks.